Coloring Books
I love this book! I opened it when my inner child was needing some serious love. This book is unapologetically, unabashedly full of love. I cried three times just getting through the introduction. This is not just a coloring book. Among the pages of drawings are pages of affirmations. These are not direct quotes but the ideas and sentiments are found in the writings of my favorite masters and sages. Brittain conveys this wisdom in her own words so softly and directly that inner children of all ages can hear and internalise the knowing of belonging and love. I'm not personally a fan of drawing or coloring. I find it boring. This book is about something else for me. The pictures resonate love in such a way that it heals me. I find this kind of healing sometimes almost painful. I would rather look away, and relax into the familiar discomfort of my smaller, less connected, anxious and vigilant coping mechanisms. If I saw these drawings on facebook I would scroll right past them. The genius of making them as a coloring book is that by design I spend more time with them. I slowly entrain with their love and I feel it's magic unraveling the judgments and shame inside of me. I am immensely grateful for this book. Thank you!
-John Ellsworth, Co-Founder, Heart Song Sanctuary
This book is a perfect smile. I have experimented with a few of the adult coloring books that are so popular right now, and have found that this is the one I go back to consistently. The images are complex enough to be engaging and simple enough that I don't find myself strategizing ways to complete them. Playing with the Comfort Coloring book brings me the feeling from childhood that THIS is the picture I want to play with!
The text is minimal and manages to achieve that elusive trick of being happy, warm, and uplifting without ever feeling stupid or patronizing or saccharinely oversweet. There is a simple honestly to it that manages to communicate truly positive and warm sentiments. Playing with this book actually IS comforting! The book is also laid out really well. This is the only coloring book I've seen where the pages with images are blank on the back. I can color even with my fat felt tip markers without ruining the image on the other side of the page. With other books I've had to choose between the images printed on either side of the page, which would be a huge loss in this book where the images are all so consistently appealing. Really special! A unique standout in a crowded field.
-Kathleen Autote, Biotech Director, San Diego, CA
For more coloring book praise, please visit my amazon reviews at: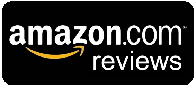 Intuitive Counseling
"Energy Healing with Chris helped me connect with and move past long standing issues that after my session seemed like a ship that just sailed through . . . I witnessed what I had been holding onto, it was released, and I moved on. So amazing how it cleared an inner space for me. I found myself open to viewing things in a totally new light. It was like a window or door had been opened and a breath of fresh air came into my soul."
– Melissa McCabe, Pharmacy Manager, Carmel, CA
"When I've come to Chris with issues weighing heavily on my spirit, her sessions have helped me move through blocks and see my life from a fresh perspective. Each time the results have improved my relationship with myself and with others. I walk away feeling lighter and with an optimism that permeates my everyday life – not a giddy optimism but a confidence that all's well in my life, and I have the strength and resources to live fully in the moment without troubles weighing me down. Chris has a masterful way of being present and attentive without buying in to my "story". I cannot thank her enough."
– Sue Niyazi McDevitt, Artist, Ensenada, Baja California.
"When I had my first session with Chris, I was in a place in my life where lots of changes and decisions were all around me. At the beginning of the session I was feeling overwhelmed with everything in general, but by the end of the session I was astounded to discover that I was able to face my mental blocks, process a great deal of the negative energy that was holding onto me and begin to move forward with a more positive and clear outlook. The best way to describe it is that I felt I could 'breathe' again. Chris helped me to start to confront my fears head on in a relaxed environment."
– Kristen Donath, Awesome Mom, Australia
"Chris worked with me many times over the phone, and I always felt relief – usually by the end of the session, and often in the days following the session. In particular, she really helped me with sinus pressure and headaches I was having, as well as lower back pain. It was amazing how she was drawn to the places in my body that really needed the healing. I definitely recommend her sessions. She is amazing!"
– Maria Villicana, Administrative Assistant, Los Angeles
"Chris is solid, grounding and supportive while still full of light."
— Rio Ryan, Nurse, San Diego, CA
"I originally came to Christina in a desperate state. A medical issue had completely undermined my sense of peace. From the first meeting, Christina helped restore my balance and opened up a whole new world of self-awareness! The insights have been flowing like water! Christina's loving nature has guided me to want to commit to listening to my soul!!! I get why I have a body and want to be in it: so my soul can experience consciousness and get the chance to experience God's love directly! Yahoo!!!! I have always loved God, but didn't know how to really feel and receive God's love until this experience. So grateful to you, Christina! This continues to be the most instructive, exciting, amazing ride! I now know for myself what Christina says, "well-being is always there!"
— Allison Rolfe, Director of Planning for a Real Estate Investment Firm, San Diego, CA
"Intuitve Energy Healing is the natural next step for me to move beyond analytics, beyond conjecture or intellect and into ME. Counseling/therapy have their place and time and years ago they served me well, but I don't need to talk anymore. I need to BE, and Chris' Energy Healing lifts the veil."
– Tara Graviss/Trustee Young Audiences of San Diego
"Christina is in her element and because of that she is able to help you step into yours. Chris not only helped in my "awareness" and realizing of my path, but she truly helped make my journey sane. Things I realized I had been struggling with for decades (thought patterns, old beliefs, fears, etc.) were gently brought to light and healed. With her effortless style, loving guidance and connected presence, I began to see life and it's wonderful, supportive, funny and meaningful nuances again. I started to reconnect into my own intuition and inner wisdom. Chris can ABSOLUTELY help guide you through to a path of peace, serenity, sanity and humor. I cannot recommend Chris highly enough. I have nothing but tremendous respect for her as a human being and spiritual person – and especially as a healer. Her beauty and gifts will help you unfold the beauty and gifts of yourself and your life as well!"
–Christine, Social Worker, San Diego, CA
"Chris Brittain is AMAZING! Her ability to navigate the spiritual realm is smooth. I have gone to other energy practitioners in the past, but always felt like something was happening to me. I love that I am in the driver seat and Chris is by my side on the journey. I always walk away from our time together feeling clear. Clear about the messages I received and clear about where I am headed. I know I have come to all these realizations on my own…Chris just helped point them out. Thank you for being you Chris!"
– Jessika Davis, Intuitive Healer, San Diego, CA
"The work Chris does is out of this world…literally. I feel like she is so connected and open that source/energy/wisdom/light works right through her! I was having a really hard time with my mother's passing. The grief was unbearable and would hit me unexpectedly (e.g. Breaking down sobbing at Sprouts in the granola bar aisle). I started to become anxious and uneasy, not wanting to talk about my mom or anything related because I didn't want to feel the deep ache that hardens in your chest when you lose someone so important and dear. Working with Chris eased my angst and replaced that deep loss and ache with a greater sense of peace. Of course I still miss my mom and wish I had more time with her, but now when I think of her I feel lighter, happier, and CLOSER to her. I feel like I honor her with this peace and that makes my heart smile. Thank you Chris!!"
— Teresa P, Business Owner, San Diego CA
"I had a huge surgery, so the swelling on my neck and head was tremendous. And during surgery, one of my vocal chords was paralyzed. But due to Chris' energy healing, gradually my speech and communication skills improved, the swelling came down, my pain decreased by 80%, my neck started to move, my food intake improved, and my body felt lighter and better in general. It's just so remarkable that sometimes the results of my recovery leave me speechless. My doctors have been puzzled to this miracle. Also, my sense of safety and confidence is amazing. Few words or phrases will not adequately express how Chris has contributed in my healing process.
– Nisha Desai, Creative Director, Venus Group, CA
"Although I knew consciously that I was lying on the massage table, I felt as though I were lying in a pool of water, like I had become the water. And the sun was radiating down onto my body, and my face. But somehow the light was kind of sparkly….I can't quite describe it. And I could feel the energy shifting in my body. When the session was over, I felt really here. More here than I have been before. Or, present in a different kind of way. The healing is wonderful."
– Juanita Mangan-Van Ham, Environmental Research Tech/Project Coordinator (retired)
"My experience with Energy Healing in partnership with Chris was more than I expected. I began the process seeking help with various physical pains coupled with a need for direction regarding my role in the transitional times we all are passing through. I received more than I expected in both areas! The joint pain I experienced is gone in most locations, and what little that remains is small residual of what I started with; I had particularly severe foot pain due to plantar fasciitis, and am walking nimbly now. The inner work wound up touching on both emotional and spiritual concerns in ways I did not expect, offering great benefit in my resilience to stress, sense of purpose, and overall attitude. I'd recommend that anyone feeling drawn to Chris' work take the step and follow through; the experience was certainly beneficial for me."
– Todd Selle, Manager, San Diego